Customized Skin Care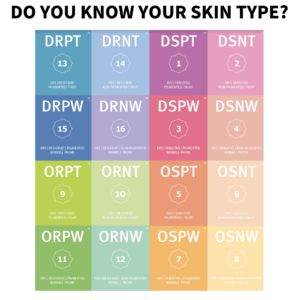 At Ada West Dermatology, we know that it can be really hard to know what products are worth the money and which ones are right for your skin. That's why Ada West Dermatology is excited to offer a free Skin Type Solutions assessment to help you learn and understand your unique skin type, save money, and save time on finding the right skin care regimen.There are 16 different skin types based your own skin's qualities. Is it:
Oily or Dry?
Sensitive or Resistant?
Pigmented or Non-Pigmented?
Wrinkle-Prone or Tight?
These differences are really important when considering which products to optimally use on your skin.
The assessment takes 3-5 minutes and you will receive a personalized skin care routine and recommended products to keep your skin looking its best.
While customized products and treatments will be recommended, there is no purchase necessary.
Skin Care Regimen
Take the quick skin type quiz to diagnose your unique skin type
Learn about your Baumann Skin Type®
Recieve a personalized skin care routine built by patented technology
Use the efficacious products our doctors recommend for you
Renew your skin care routine every month. Consistancy matters
Retake the skin type quiz every 3 months to update your routine
Connect with an Ada West medical provider as needed
Take the Quiz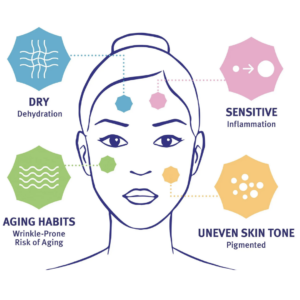 The Skin Type Solution (STS) skin type quiz has been scientifically validated and is used by dermatologists to assess skin types around the world.  Only STS and STS approved medical providers have access to the latest valid version of the STS skin type quiz. Our free and proven skin type quiz takes 3-5 minutes and will save you time and money because you will not buy the wrong skin care products.
To start the quiz, click on the clinic office you are a patient at:
Be aware that there are many companies offering skin type quizzes that are not scientifically proven.