Please contact us for any scheduling or office-related questions you may have, including accessing your online patient portal. We also have email if you prefer to contact us for routine, non-urgent inquiries.
Call our helpful and friendly Ada West Dermatology staff to make an appointment today!
Phone: (208) 884-3376
Fax: (208) 884-0858
Clinic Hours
Monday: 7am- 4pm
Tuesday-Thursday: 7am-5pm
Friday: 7am- Noon
At Ada West Dermatology, we strive for a 5 star experience for our valued patients, if you feel your experience was less than 5 stars, please call our patient relations manager (208-955-0968) or practice manager (208-955-0959) to address your concerns. We highly value your feedback.
Email Contact
To avoid unintentional disclosures, Ada West Dermatology highly recommends that patients use the encrypted Patient Portal for all PHI communications.
If you need to contact your provider, we recommend that you use the Patient Portal. If you need assistance accessing the Patient Portal call (208) 884-3376.
However, the HIPAA Privacy Rule does allow for unencrypted email communications between the patient and medical offices, provided that the patient initiates the conversation. Before patients initiate unencrypted email communication with medical offices, patients should be aware of the potential risk of confidentiality loss especially with your Personal Health Information (PHI). By initiating an unencrypted email to our office, you are aware of and consent to this potential risk.
Email (unencrypted):


Locations
We are located at 3 convenient locations in Meridian, ID and Boise, ID to better serve our patients in nearby Eagle, Kuna, Nampa, Caldwell, Star, Emmett and eastern Oregon. Please click on a "Directions" link on the map of the desired clinic for customized directions.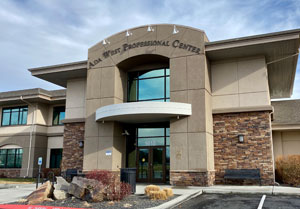 South Meridian
Ada West Dermatology
1618 S. Millennium Way, Suite 100
Meridian, ID 83642
Phone: (208) 884-3376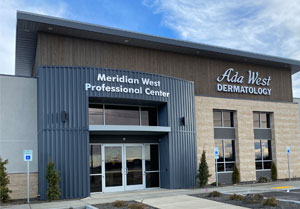 Northwest Meridian
Ada West Dermatology
4574 N. Ten Mile Rd, Suite 120
Meridian, ID 83646
Phone: (208) 884-3376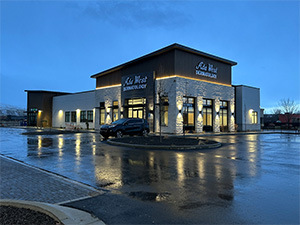 South East Boise
Ada West Dermatology
3100 E. Barber Valley Dr.
Boise, ID 83716
Phone: (208) 884-3376