Please contact us for any scheduling or office-related questions you may have, including accessing your online patient portal. We also have email if you prefer to contact us for routine, non-urgent inquiries.
Call our helpful and friendly Ada West Dermatology staff to make an appointment today!
Phone: (208) 884-3376
Fax: (208) 884-0858
Clinic Hours
Monday: 7am- 4pm
Tuesday-Thursday: 7am-5pm
Friday: 7am- Noon
At Ada West Dermatology, we strive for a 5 star experience for our valued patients, if you feel your experience was less than 5 stars, please call our patient relations manager (208-955-0968) or practice manager (208-955-0959) to address your concerns. We highly value your feedback.
Email:

Locations
We are located at 2 convenient locations in Meridian, ID to better serve our patients in nearby Boise, Eagle, Kuna, Nampa, Caldwell, Star, Emmett and eastern Oregon. Please click on a "Directions" link on the map of the desired clinic for customized directions.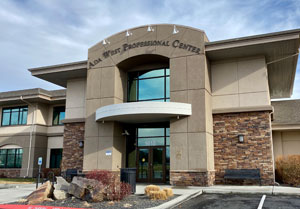 South Meridian
Ada West Dermatology
1618 S. Millennium Way, Suite 100
Meridian, ID 83642
Phone: (208) 884-3376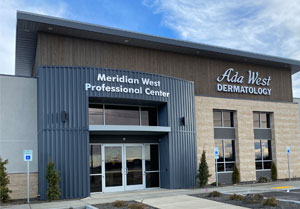 Northwest Meridian
Ada West Dermatology
4574 N. Ten Mile Rd, Suite 120
Meridian, ID 83646
Phone: (208) 884-3376