Dermatologist, Greg Wells' preferred skin care products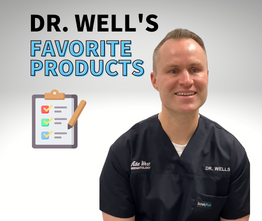 Dr. Wells divides his time at Ada West Dermatology between the lab and clinic.  He is both a Dermatopathologist and Dermatologist.  Besides that, he runs the CO2 laser.  Dr. Wells, MD, FAAD, shares his preferred dermatologist approved skin care product recommendations below.  Along with SPF, moisturizers and cleansers, Dr. Wells recommends a Vitamin D and Vitamin B3.
---
Amazon / Local Stores
These products can often be found in your local grocery store, Amazon, or at Ulta.
Melanoma wellness:
Vitamin D3 (1000iu or 25mcg/ daily)

Non-melanoma wellness:
500mg by mouth twice a day.

500mg by mouth twice a day.
Rough skin:
Eyelids:
Itchy Skin:
Watch Dr. Wells on social media